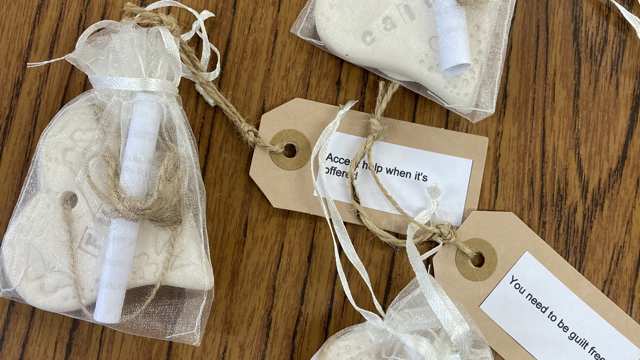 Parent Voice helps parent-carers reclaim their identity through art

 
Parent Voice uses creative activities to open up conversations about who people are beyond being a parent and a carer
Parent Voice uses creative activities in new and mixed mediato open up conversations with Parent Carers about who they as a person beyond being a parent and a carer. 
Initial focus group sessions highlighted a need from Parent Carers who feel they have lost who they are as a person and want to reclaim their identity. 
Artists from Helix Arts work alongside participants to help them engage with and explore creative expression and the importance of taking time for yourself, highlighting the positive impact the arts can have on mental health and wellbeing. Sessions are about offering time out for individuals whilst giving them a space to share experiences of their caring roles in a light and supportive way. 
Participants so far have identified how much they appreciate the opportunity to drop in to these sessions without the pressure of signing up to a weekly programme. The fact that they can engage when it's right for them and still feel part of a larger creative outcome is important and helps to support their mental health. 
As part of Carer's Rights Day on 25th November 2021, participants created 'love heart' ceramics as keepsake tokens to give out to people looking for support. One to keep for themselves as a reminder to take time out and the other to give to someone else – an act of kindness to let other carers know they are not alone. 
"The Better Connect project has allowed me to have the time and space to talk through things with other parent/carers whilst having the opportunity to express myself through art, something I probably wouldn't have tried before now," said Helen Bailey, a parent/carer of a disabled child. "The sessions have given me a love for anything creative now." 
The Parent Voice programme, run by Better Connect in partnership with North Tyneside Carers Centre, runs from mid-August 2021 to March 2022. 
Continue the conversation