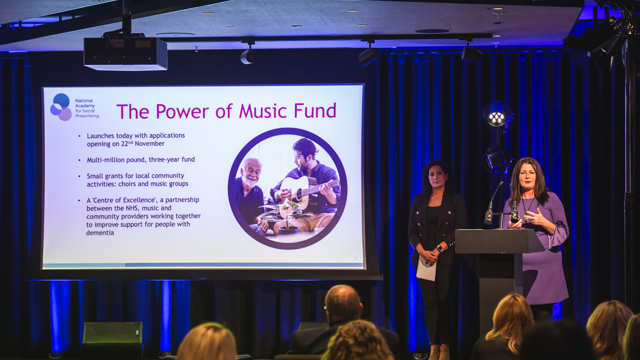 Opening for applications on 22nd November, the Power of Music Fund will allow grassroots dementia choirs and music groups to apply for small grants to cover basic costs, like room hire, travel and refreshments. There will also be one larger grant of £500,000, available for a new Centre of Excellence.
We have launched the fund thanks to £1 million from the Utley Foundation, as well as generous support from Arts Council England, Music for All and public donations.
The Music Can online platform will help people living with dementia, their carers and musicians to feel confident about using music as part of their care. The website, spearheaded by Universal Music UK and developed by Boston Consulting Group, includes a directory of support, playlists, music activities and advice.
Please visit and share the site https://www.musiccan.co.uk/ 
These projects build on two of the recommendations of last year's Power of Music report, published by UK Music and Music for Dementia, and mark an important step forward in dementia care and social prescribing.
Read the report