Faith-based groups and organisations have historically served as a backbone of their local communities and continue to support people today by hosting activities, providing advice and bringing people together from all backgrounds.
More and more faith groups are becoming actively involved in social prescribing. They act as 'hubs' where activities can take place – from community cafes to providing advice and support– and also play a crucial role in identifying people who need support and helping them to access it. Increasingly, they are becoming actively connected to the health system by working with social prescribing link workers to build referral pathways.
We hear from four organisations working in the faith sector, and how they are improving people's health and wellbeing through social prescribing.
A community hub on the high street
Jami is a Jewish mental health charity that primarily works in North London and the South East, to support the community with their mental health through helping people navigate services and providing treatment, support and advice.
One of their popular programmes is the Head Room café, which seeks to build connections and relationships. It brings members of the community together to learn about mental health and receive support, while dining on delicious and vibrant kosher food and drinks.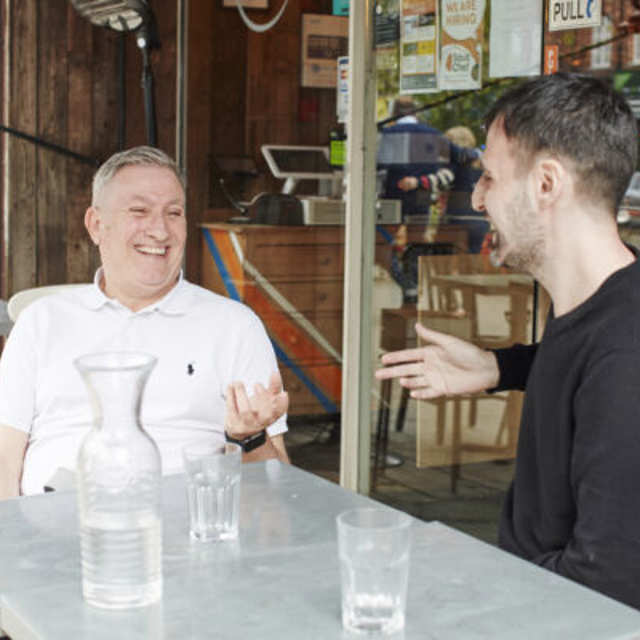 One person who attends the café said that they "find coming to Jami/Head Room Café very helpful" and "have made many friends. Head Room Café is a great fun place to go, and has my support."
The café has served as a great way for the charity to build connections with local health teams, with GPs popping in and introducing Jami's services to link workers at their surgery. People have been referred to use the café and community and support services and Jami is seeking to build on their social prescribing offer.
Head Room is much more than just a café. It's a real community hub on the high street, helping to reduce isolation and loneliness by bringing people together and giving them a sense of purpose. It's an inclusive and accessible space and the staff have found that people with mental health conditions have been able to thrive in a non-clinical setting.
Coming here is like a holiday. Head Room gives me somewhere to go each day. There's always someone to lean on. And I can be myself here. I hate the weekends because I can't come to the Café and that's when I feel really isolated.
Our goal is to take mental health support out of a clinical setting and move it to somewhere easily accessible… Head Room is a very informal setting and normalises that we all have mental health. And we're seeing people creating friendships through the groups and doing things outside of the café together. People feel they can come as they are and not feel judged.
Advice and advocacy for diverse communities
Nishkam Civic Association (NCA) is an organisation offering advice and advocacy to people in Handsworth, Birmingham. Inspired by the teachings of the Sikh faith to deliver a dynamic values led civic agenda, it is one of five Centres for Excellence founded by Guru Nanak Nishkam Sewak Jatha, a Sikh faith-based organisation dedicated to Nishkam Sewa (active, selfless volunteering) to serve the common good, enabling people to excel in order to lead productive, happy and healthy lives by addressing inequalities.
The NCA works in collaboration with their sister organisation the Nishkam healthcare Trust and have developed an innovative Integrated model of care that provides seamless access to vital services across clinical and social settings, serving as a vital community safety net.
Clients have access to wraparound holistic services such as Nishkam Mental & Emotional Wellbeing Service, Nishkam Pharmacy, Nishkam Aasra Hub, and the Advice and advocacy service- which assists people with welfare benefits, debt, and housing matters.
They work with a variety of social prescribers from Health Exchange, children centres, GP surgeries and statutory agencies such as Birmingham Adult Social Care Services and DWP, who refer patients and clients to their services.
When I first was referred to NCA I was very down and low and the support I got from the Centre was amazing. It really gives me a boost that things can get better and the Counselling I got from Nishkam Health Care Trust has helped me to be a better person.
Primarily working with vulnerable, marginalised and ethnically diverse communities, the centre offers culturally sensitive and client-centred services such as the South Asian Family Support Hub; working with families and their carers to support with single or multiple complex issues through delivering individual and family interventions for early help/intervention support to avoid escalation.
The centre aims to promote interfaith dialogue, cohesion, inclusion and champion social justice by connecting global, national, regional faith organisations to promote the universal values of compassion, forgiveness, reconciliation and peace.
Wellbeing for Women in Waltham Forest                                         
A local women's group run by Waltham Forest Islamic Association (WFIA), provides wellbeing sessions for both Muslim and Non-Muslim Women, to help those who are experiencing stress, anxiety, loss of a loved one and the effects of the pandemic. The service is free and serves as an opportunity for local women to get together for peer support and to concentrate on their physical health.
The ethos behind the project it is to spiritually connect with God  to self heal as well as exercising the body, with the spiritual connection or belief helping to increase awareness to promote good mental health and calmness. Sessions can include cardio and yoga meditation sessions.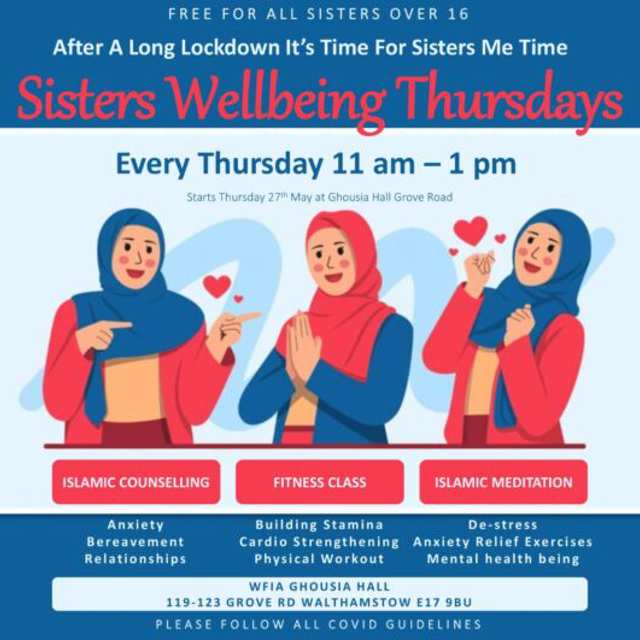 Link workers from Walthamstow West Primary Care Network regularly signpost patients to this much needed service. It's ideal for Muslim women who are feeling isolated, lonely and have a low mood.
I love the way the sessions motivate patients to look after their physical health too. Feedback from patients has been great and we've definitely noticed the positive impact the sessions have had on these women
Engaging and equipping churches in social prescribing 
ChurchWorks is a national commission organisation that works with churches from the 15 major church denominations in the UK. They run strategic projects and work hand in hand with local partners to showcase local case studies of social prescribing in churches and present new models to church denominations and the Department of Health and Social Care.
Their aim is to inform and inspire churches to get involved with local social prescribing networks and their local health system, to find the best synergies to use their physical spaces and strongly connected volunteer base to support lonely and vulnerable people in their communities.
They do this by informing and inspiring churches to get involved in social prescribing through their various events, enabling relationships between local churches and local social prescribing teams and conducting research about social prescribers' experience of working with churches.
Local church networks have a reach and scale that is underutilised, particularly in reaching under-represented communities in traditional health system social prescribing schemes. Many of ChurchWorks' commissioners and members lead ethnic minority denominations and are working across England to alleviate this gap; one example is the partnership with the Gather Movement and Caribbean and African Health Network (CAHN) in Greater Manchester to improve the integration of these communities into the healthcare system.
Healthcare leads who are working with ChurchWorks are very excited about this work because of the sheer scale and resource base that churches have and how they support communities.
NASP are planning to host future webinars exploring how faith groups are improving the health and wellbeing of their communities through social prescribing.