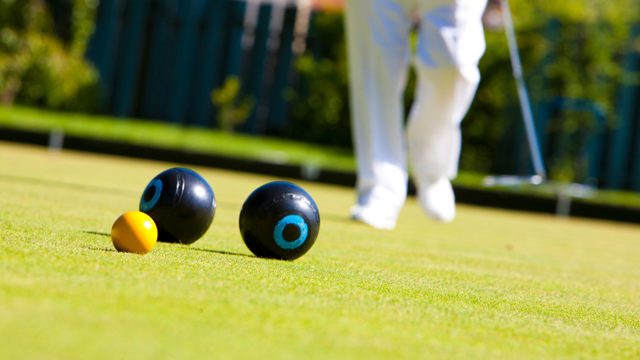 Social prescribing link workers are becoming an integral part of the multi-disciplinary teams in GP practices, also known as primary care networks (PCNs). This is the biggest investment in social prescribing by any national health system in the world.
Social prescribing is the process of connecting an individual with a link worker who will help people to connect with community-based activities, focusing on what matters most to them. This includes arts, culture and heritage, nature and green spaces, financial wellbeing, and physical activity. There are nature walks, aerial silks, walking football, archaeological societies, and dance troupes as well as art classes, swimming, and drama.
You: Your Art, part of Better Connect, run by Helix Arts in North Shields, offers a mindful space online for people dealing with mental health issues to explore how they are feeling through creative journaling. The programme supports people across North Tyneside at risk of deteriorating mental health and potentially at risk of suicide to share, create and learn in a safe space. Through weekly sessions with a professional artist, participants build confidence in making art alongside meeting new people. Meeting online makes taking time out more accessible, especially for those with caring responsibilities.
Profound effect on wellbeing
Debbie Reed started her journey with Helix Arts around two years ago,  in the middle of the pandemic – and she is now a committed Helix Arts Volunteer. "Through the volunteering [with Helix Arts] I've realised I really don't have to stress about meeting people and my social anxiety has lessened loads," she says "I feel so proud to b e a volunteer as You: Your Art had such a profound effect on my mental wellbeing last year and to be able to share it with others and see them get so much out of it is wonderful."
As part of the Green Social Prescribing project in Plymouth, Argyle Community Trust are currently delivering a range of weekly activities which aim to encourage people from the local community to become more physically active and get back into the great outdoors. We know that physical activity has a positive impact on peoples' mental health, reducing social isolation and improving their overall wellbeing.
Increasing physical activity levels is just one goal of the Compassionate Café, in partnership with St. Luke's Hospice. Here, recently bereaved older people at risk of isolation get the opportunity to meet and chat with people who may be in a similar situation. They can also receive 1-to-1 support from Compassionate Friend volunteers if they want it. The session includes a walk around the park.
Helped me help others
Garth is someone who has benefitted from the project. Having lost his wife of over 50 years during lockdown, Garth attended the Compassionate Café and walking groups. After receiving support and making some new friends Garth wanted to give back. He has been a keen Bowls player for many years and now encourages other people to get involved. "It's helping me to come to terms with not having a wife, not staying in, and meeting people who have been in the same situation. It really has helped me a lot. It has been amazing as it has helped me help other people," says Garth. "Since the lockdown, just getting out into the fresh air has really encouraged people to come and do things they wouldn't normally do. Bowls is just one of them. Bowls is normally a quiet game but here, because we have fun and a good laugh, we make a lot of noise."
Slough CVS has been organising initiatives to help connect people with low to moderate levels of depression, anxiety, stress, isolation, and loneliness. Activities include arts and crafts sessions,  and social community activities, such as singing sessions. These help overcome barriers to mental wellbeing, by enabling people to focus their energy on creative and positive activities. "I am an ex-carer, who cared for my husband for many years. During the lockdown, I found my levels of physical inactivity increased and I became socially isolated so joining Isabel Hunt's art classes has been really beneficial to my mind and wellbeing," says Elizabeth Howell, an attendee at Slough CVS. "Every session is different, with new interesting topics to draw. I do believe that the arts have an important role to play in times like these – through offering help, promoting wellbeing and creating a space for social connection. I love it and would recommend them to anyone. I have made a few friends too which is always great to beat loneliness!"
Forming genuine friendships
The Waterways and Wellbeing project in Nottingham has seen around 100 people taking part in paddleboarding and canoeing sessions on the canal running through the city. The sessions, run by the Canal & River Trust, have given those taking part the opportunity to enjoy some relaxing time on the water, helping to give their physical and mental health a boost. The sessions, which have been run in four-week blocks, have ended with a coffee and cake in the nearby pub giving those taking part the chance to get to know each other. Genuine friendships have been formed with some taking the opportunity to meet up away from the sessions to try other activities together.
As well as the activities on the water, the project also gives people the opportunity to get involved with things on dry land. Gardening sessions have taken place at the Canalside Heritage Centre in Beeston and Nottingham Photography Hub have run photography sessions – with participants work on display in a city centre bar. Local foodbank Himmah are running cookery sessions and bringing people together for communal meals and Notts County Foundation are running regular canal walks to help people keep fit and active.
These projects are all supported by the Thriving Communities Fund. This fund is led by National Academy for Social Prescribing (NASP) with the support of Arts Council England, Historic England and Natural England, NHS England and Improvement, Sport England, the Money and Pensions Service, and NHS Charities Together. It seeks to bring the benefits of social prescribing to over 10,000 people through 37 projects and at least 1,700 activities. The fund supports NASP's objective to advance social prescribing through promotion, collaboration and innovation, by forming partnerships and engaging local communities. The ultimate aim is to help people be able to live the best life they can.
"Through social prescribing we can help individuals connect or reconnect with their local communities via support and activities that matter the most to them. The benefit of connecting people to activities within their own communities, and how this can support their mental and physical health and wellbeing, has been demonstrated so powerfully over the last year. We're delighted to see momentum continuing to grow."