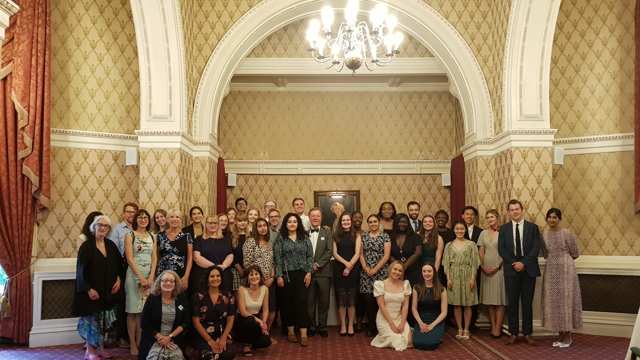 The National Social Prescribing Student Champions Scheme was set up by medical students in 2016. Since then, more than 350 champions have engaged with over 20,000 medical students, allied healthcare professionals, young doctors and trainees, spreading the word about social prescribing and helping to ensure that it is part of the curricula at universities across the UK.
We have supported the scheme since our formation as a charity, alongside NHS England and Improvement, the Social Prescribing Network and the College of Medicine.
We offer bursaries to 23 student champions each year, and help them to raise awareness about the benefits of social prescribing at the institutions where they are studying, connect with local communities, and run peer-learning sessions. The studentship awardees serve as the national committee overseeing the recruitment of hundreds of social prescribing student champions across all universities within the UK.
The scheme now includes students training to be doctors, nurses, midwives and allied health professionals, such as occupational therapists, pharmacists, speech and language therapists, dieticians, radiographers and physiotherapists, to name a few. Applications for the next group of student champions open in September each year.
Eden Nabiyou, one of the champions, commented that "Social prescribing is a revolutionary approach to transforming how healthcare is delivered. It's really about taking the patient's hand and enabling them to have a say in their healthcare."
If you would like to get involved in promoting social prescribing at your university or college, follow @SP_champScheme or contact us for more information about the scheme in your area.