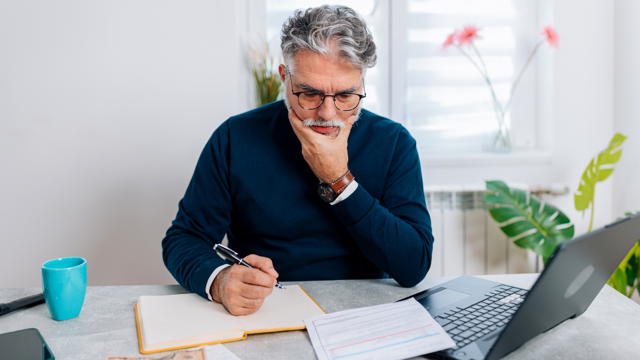 The Mental Health and Money Advice service – run by Mental Health UK – was commissioned by the Department of Health and Social Care to produce and disseminate a resource for people experiencing financial and mental health difficulties.  
We identified that the key to this project's success would be in gathering insights from people with lived experience of financial and mental health difficulties as well as the healthcare professionals who support them, and so it was very quickly decided that a co-production approach would be the most appropriate. 
The Care Act defines co-production as: "Co-production is when you as an individual influence the support and services you receive, or when groups of people get together to influence the way that services are designed, commissioned and delivered." 
Working closely with the National Academy for Social Prescribing (NASP), we brought together a group of healthcare professionals including Social Prescribing Link Workers (SPLWs) to attend a workshop. This workshop combined an exploratory approach with a co-design approach by capturih people's experiences supporting those with mental health and money difficulties and exploring solutions to the issues presented.
This same approach was repeated with a group of people with lived experience of mental health and money difficulties, and the results of each session were compared to develop recommendations for the resource. 
This resulted in us co-developing a collaborative and 'patient-held' record to be used to: a) provide self-help tools and techniques regarding mental health and money; b) support local service navigation; and c) retain a log of appointments and interactions with multiple agencies.  
 
Based around these recommendations the idea of a Mental Health and Money Toolkit emerged which would help primary healthcare workers such as SPLWs to guide difficult conversations with their service-users in initial appointments.  
The co-design process is always an iterative one, with the toolkit were shared with the group at multiple stages, and feedback and suggestions weaved into the final development of the toolkit.  
The co-production approach has multiple benefits: by bringing together experts by experience and experts by profession in projects such as this one, we are able to capture a more comprehensive picture of people's experiences from different perspectives, whilst empowering service-users to have their voices heard. Ultimately though, by involving the end-users of the resource in the co-design process we are more likely to develop a product which can effectively meet the needs of both the people using primary care services and the healthcare workers supporting them – leading to people more effectively managing their mental health and financial wellbeing. 
The Mental Health and Money Toolkit is available to download now, we  have also created a bespoke guide for health care professionals.
Further information on co-production in mental health can be found on the Rethink Mental Illness website.  
…………………………….
 
Hannah Lewis facilitates the co-production of projects at Mental Health UK and Rethink Mental Illness.
Continue the conversation