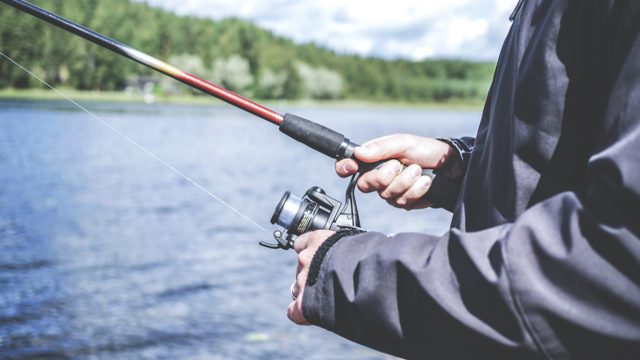 The Angling Trust are excited to announce the launch of a new 'Get Fishing for Wellbeing' resource hub at www.anglingtrust.net/getfishingforwellbeing
Angling offers the opportunity to escape the demands of a busy work and home life by surrounding yourself in nature and wildlife, away from a world of technology. It provides an opportunity for our minds to rest and reset. It can be a meditative pastime that often happens in places where the wonders of nature are very evident. Our new online resource hub shows how to incorporate angling in activity to support mental health and wellbeing.
Anyone who has been fishing will know how beneficial angling is at boosting mental health and wellbeing. This new section of the Angling Trust website offers advice and resources on how to start fishing and find mental health support. It's not only for the angling community though. We want to help any caregiving organisation who would benefit from bringing angling into its offer so that the positive effects of going fishing spread further .
There's information on what fishing can offer health service professionals and community link workers, plus highlighted case studies explaining how to bring fishing into the social prescribing network.
As part of angling's offer to mental health and wellbeing organisations, we showcase angling groups who have partnered with us by becoming part of our new 'Get Fishing for Wellbeing – Approved Partner' standard. Plus there's information about a toolkit of resources we can provide to organisations working in this area.
We hope that championing these organisations to local and national health service professionals and community link workers will help provide consistent opportunities for angling to be prescribed as an activity which perfectly fits with many of the requirements that benefit people with mental health and wellbeing needs.
"Angling has played a major part in my life and has substantially helped my mental health especially in recent years. I'm excited to be steering this project and coordinating my colleagues to help support as many people as possible with access to the amazing benefits of angling. I want as many people as possible to be able to enjoy all the natural benefits of spending time in nature next to water …and even catching the odd fish along the way!"
Continue the conversation