Relationships and community are crucial. The palliative care doctor and director of Compassionate Communities, Dr Julian Abel, describes them as "fundamental to our health. If this was a tablet, it would be an absolute medical miracle."At Croydon Voluntary Action, we've been hosting virtual 'Meet Your Link Worker' events across the borough, asking social prescribing link workers from each locality to co-host.
We put the call out to local people and organisations to hear about their experiences of social prescribing. The message we received was very clear: "We want to build partnerships with GPs and engage with people and families in the community. We're here."
When we took some link workers on a community walkabout, we passed a local Community Hub situated in the heart of the high street. The volunteers who were there invited us to have tea and cake with them. We learned about all the fantastic things local people are doing for themselves together, inviting us to their events and activities.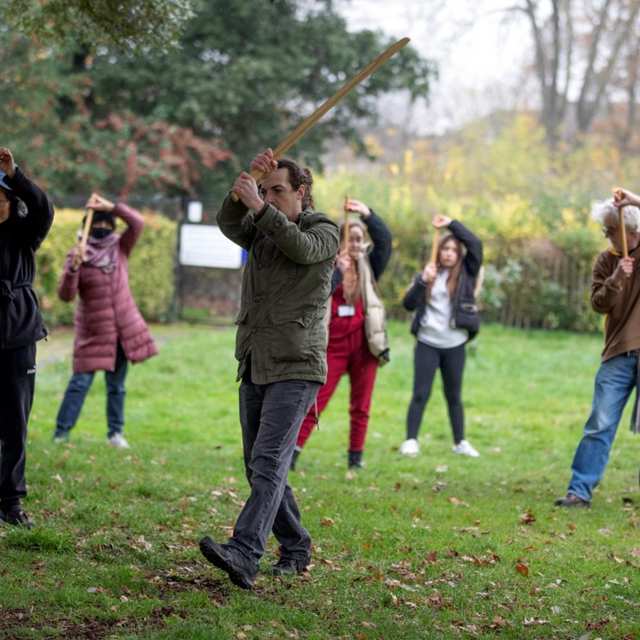 When we described social prescribing, we were asked questions like: "When you refer people to local groups or charities, do you help them run their activities?" By joining in conversations and listening in, we learned invaluable lessons on how best social prescribing can become a community asset from local experts.
At the heart of our work, we ask ourselves in Croydon, "What can we do to support and preserve community building and community life whilst placing residents' voices at the centre?"
Forming relationships is absolutely critical to this, and we focus so much on it in our community building work.
If you'd like to hear more about our work, or share with us how you're connecting link workers in order to build community, please visit our website.
------------
James Moore is a Community Facilitator at Croydon Voluntary Action