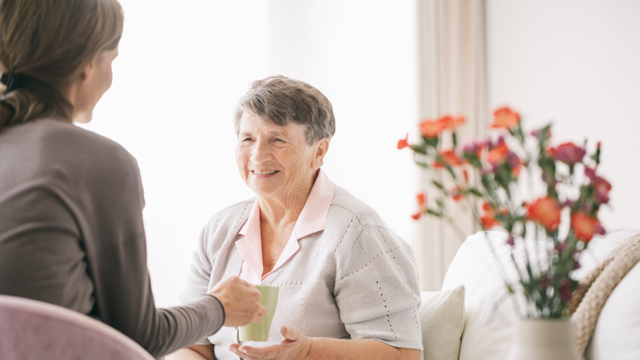 Carers UK and Rotary partnership connects carers to vital support 

 
Carers UK's partnership with Rotary Great Britain & Ireland has enabled them to reach many more carers. Read their tips for successful partnership working
There are an estimated 6.5 million carers in the UK supporting friends, family members or neighbours who are older, disabled or seriously ill. That is 1 in 8 adults. Caring is such an important part of life, it's simply part of being human. Carers are holding families together, making an enormous contribution to society and saving the economy billions of pounds. Yet many are stretched to the limit – juggling care with work and family life, struggling to make ends meet and often battling with poor health themselves. 
As the UK's only national membership charity for unpaid carers, Carers UK is both a supportive community and a movement for change. Carers UK's three-year partnership with Rotary Great Britain &Ireland is enabling us to reach many more carers through Rotary GB&I's active membership and networks, increasing individuals' understanding of what support is available to them from Carers UK and local organisations, and connecting carers with each other. 
The partnership has achieved:  
Recruitment of a nationwide network of 150 volunteer Ambassadors and District Leads.

 

Creation of resources and training materials to support the future establishment of 'Memory Cafes', 'Friendship Groups' and 'Telephone Befriending Networks'.

 
Connecting carers with support provided by Carers UK, such as the Helpline, Forum and regular online meetups (

Care for a Cuppa and Share & Learn

).

 

Raising the profile of caring locally, with Rotarians getting involved in many articles in the local press and features on local radio to raise awareness of unpaid caring and the work of Carers UK.

 
Developing meaningful partnerships 
Through close collaboration and mutual understanding, Carers UK and Rotary GB&I have been able to reach many more carers than would otherwise have been possible. For other organisations considering similar partnerships, we'd suggest that you consider the following: 
Develop clear aims for the partnership and communicate these to all staff and beneficiaries so that everyone knows what you are trying to achieve.

 
Focus on complementary organisational goals. For example, Rotary's work is focused on making a difference and making connections, and one of Carers UK's goals is to "connect carers so that no one has to care alone". Our partnership has therefore focused on reaching carers and connecting them with vital support.

 

Invest time to understand each other's organisations and get to know each other at the start of the partnership – we provided lots of presentations and Q&A sessions and still meet at least every couple of months.

 

If your partnership involves volunteers, develop joint volunteering opportunities and encourage collaboration with your other volunteers. Rotary Ambassador Volunteers receive the same communications as other Carers UK volunteers, and across the country they have collaborated with Carers UK's Local Awareness volunteers to plan activities together.

 

Be ambitious and grasp new opportunities as they arise. For example, Carers UK and Rotary will be talking about our partnership at NASP's Social Prescribing Show and exploring how we can include Carers UK's innovative programme of online meetups for carers in national social prescribing networks.

 
 -------------------------- 
Michael Shann is Head of Membership and Volunteering at Carers UK and  Cheryle Berry is Co-Team Leader of the Humanitarian Service at Rotary GB&I 
Find out more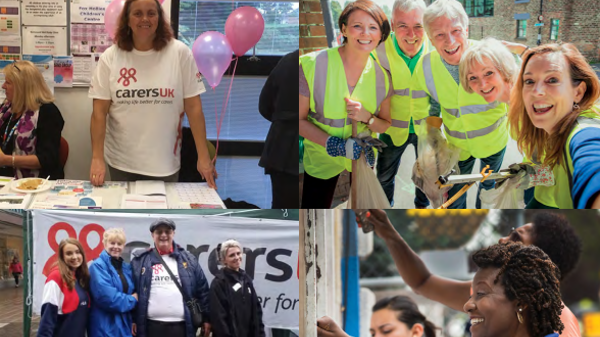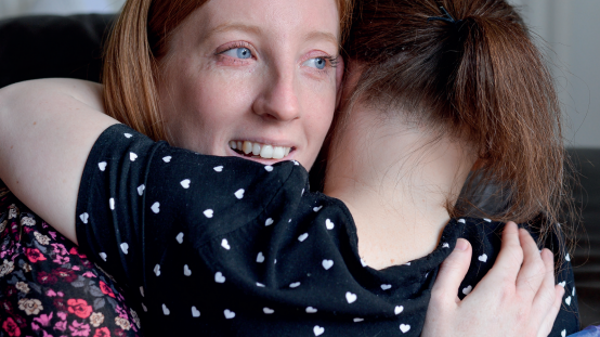 Continue the conversation