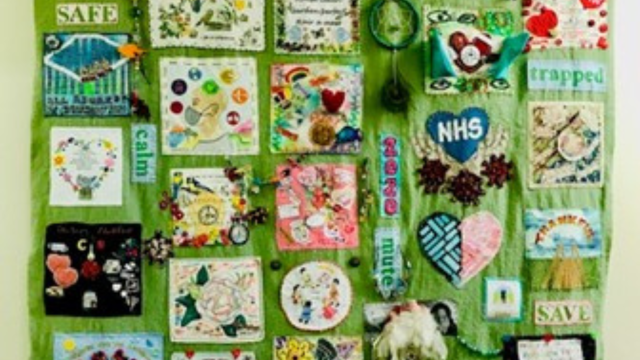 When we are born, we are wrapped in a blanket. When we die, we are covered with a blanket. Traditionally a large wool covering for warmth on a bed, the blanket has a meaning that is so much more. As a child, a blanket is often used in times of comfort when they are poorly or upset. It is used for soothing, calming and as a kindness gesture, and can often become a favourite possession that a child is both physically and emotionally attached to.
ASCEND is an award-winning community charity based in South Oxhey, Hertfordshire. We support the most vulnerable people in our society, tackling unemployment, social deprivation and learning disabilities in the local community. This includes providing education and training opportunities, helping give people more choice and control over their lives.
Since we started in 1996, ASCEND has helped more than 1000 people a year to move forward in their lives through courses, wellbeing projects at the Step Up Wellbeing Hub, Building Better Opportunities hub as well as running a Job Club/ back to work programme and its Dig Deep Allotment Project.
The blanket with all its connotations is the ideal vessel to hold the very emotive self-isolation feelings that many of us can feel. At ASCEND we wanted to run a community art project to bring people together, to record what lockdown has meant to them and to get creative. With funding from the Herts Valley Clinic Commissioning Group and Herts County Council and support from Mixed Media artist Sian Fenwick and Cultural Artist Ekky Archibong, the ASCEND Isolation Blanket Project was born.
We invited forty-two community learners who had been on ASCEND creative courses in Jewellery, Art for Wellbeing and Mixed Media Art in 2019/20 to create a personal response to self-isolation. They did this through a mixed media of painting and stitching a square of cloth to create individual pieces of artwork that described how self-isolation made them feel. These were then stitched on an original vintage Witney blanket.
Watch the video to find out more.
……………………………………………..
Sian Fenwick is a Mixed Media Tutor at ASCEND.
Continue the conversation