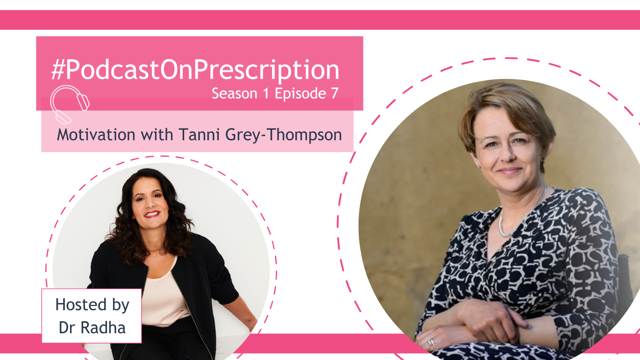 In our latest episode of Podcast on Prescription, Dr Radha Modgil speaks to the incredibly inspiring Baroness Tanni Grey-Thompson.  
As well as a 5-times Paralympic Gold medallist and world record holder, Tanni has many achievements and accolades under her belt. She is President of Sports Leaders UK, Chair of UK Active, Chancellor for Northumbria University, President of the National Council for Voluntary Organisations, Vice-President of the Local Government Association, and last but not least, one our Trustees. 
In this episode,Tanni talks about the challenges she's faced throughout her career and how she stays motivated Tanni and Dr Radha, they also discuss the ways social prescribing helps people's long-term health and wellbeing, and the important role link workers play.  
Listen now