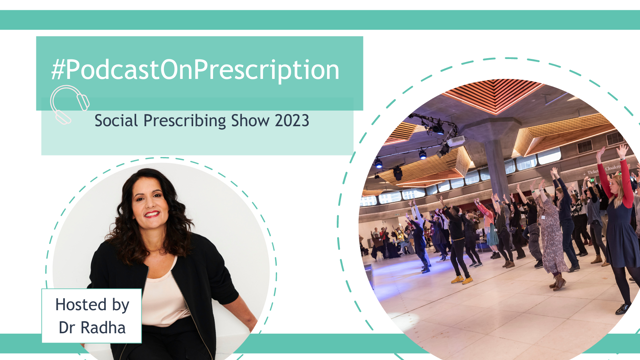 Social Prescribing Show 2023
In this special episode of Podcast on Prescription, Dr Radha looks back at this year's highlights from the Social Prescribing Show. This episode features recordings and interviews from panellists and guests.
We held our second annual Social Prescribing Show at the Southbank Centre, London, to mark Social Prescribing Day.
It was a chance for medical professionals, link workers, voluntary sector staff and funders to discuss how we can work together to push social prescribing forward, to improve the health of our communities in the UK and worldwide.
This year, we were delighted to welcome Charlotte Osborn-Forde, NASP's incoming CEO, to give the keynote speech. Highlights include recordings and interviews from this year's show.
Social Prescribing Day is annual celebration of those who make social prescribing possible.  
Listen now