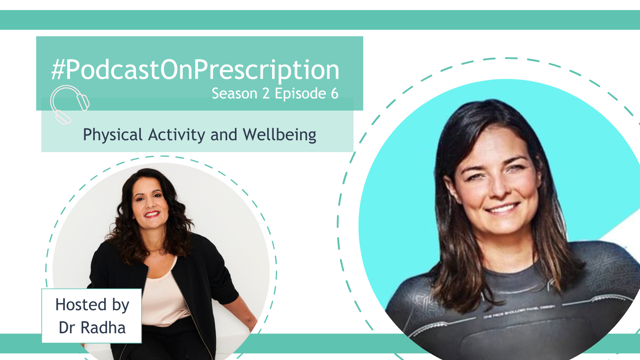 On this podcast episode, Dr. Radha Modgil finds out about the connection between being physically active and improving our mental health and wellbeing. 
Our first guest is Keri-anne Payne. Keri-anne is a 3-time Olympic open water swimmer and Olympic silver medallist from Beijing 2008. After retiring from competitive swimming in 2017 following the Rio Olympic Games, Keri-anne founded two companies, Triscape & Straight Line Swimming. Both aim to inspire people to take up open water swimming. Keri-anne's day job is tutoring an award-winning open water coaching qualification, which boasts  over 400 qualified coaches in 4 years. 
Ruth Nutter also joins this week's episode. Ruth is a Sheffield-based creative producer and community engagement practitioner. She co-produces activities which increase people's wellbeing and connection with each other and where they live. She is the project co-ordinator for Heeley Trust's Thriving Communities project, working in collaboration with the HandleBards theatre company, Heeley Plus Primary Care Network and other local community groups. Ruth is author of Paradise is Here: Building Community Around Things That Matter. 
Our third guest, Michelle Roberts, works for the Richmond Group of Charities, a collaboration of health and social care charities. She manages their physical activity programme, which supports people with long- term conditions to move more, for example through and one of the ways the Richmond Group do this is through their We Are Undefeatable campaign. 
Listen now