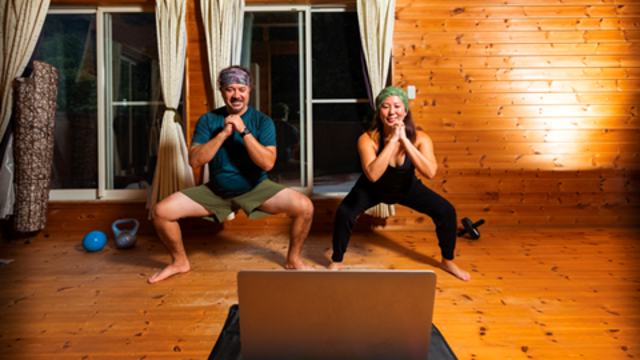 Digital and remote support, such as helplines, online craft and exercise sessions or carers group meetings on social media, are becoming increasingly vital lifelines within our communities.
At a recent NASP webinar, we heard from organisations across the country about their work making a difference to people's health and wellbeing through the power of technology.
Watch the webinar.
Live streaming nature into care homes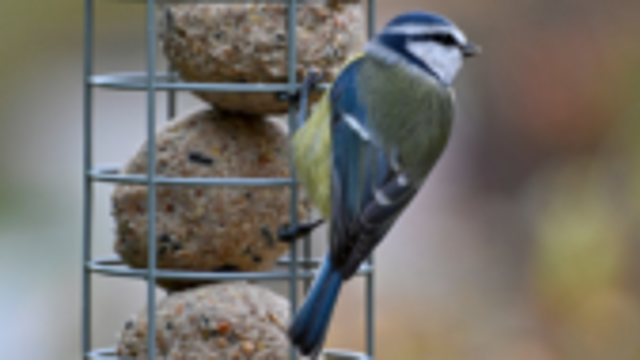 One such organisation is The RSPB who is developing activities across England to offer to people with the aim of improving wellbeing through a greater connection to nature. This includes weekly activities in nature reserves, guided nature walks in towns and cities, 'Nature Prescriptions' offered directly by a healthcare professional, and a Nature at Work project which provides simple seasonal ideas for NHS staff.
The RSPB has also recently installed a web cam at a bird feeding station at Farnham Heath Nature Reserve in Surrey for live streaming into two local care homes. Volunteers are being recruited to talk with residents about the birds they see at the feeders and to share stories about nature. They are also planning to offer related activities for residents such as building bird boxes and bird feeders, which can then be used at their home.
Forming friendships online
Sense is a national disability charity. Their Virtual Buddying Scheme matches disabled people with volunteers to meet for an hour per week online. People have spent thousands of hours with their volunteers – learning new skills, having fun, and forming fantastic friendships.
Loneliness and isolation disproportionally affect disabled people. Virtual buddying gives disabled people a way to make friends, while providing opportunities to build their confidence and try new skills. The volunteers and buddies are matched with one another based on similar interests, so everyone has a great time.
You can read the story of the friendship between Saihan Islam and his buddy Maria here.
Virtual Village Hall
The Royal Voluntary Service's free Virtual Village Hall is an online activity hub and community which helps people to stay active, connected and having fun. Social prescribers find it a useful resource for clients, with more than 1,000 sessions to try of many types. Sessions are live-streamed daily and are led by expert tutors.
The sessions include dance and movement classes, with gentle and adapted sessions for those with mobility challenges. For those needing mental health and wellbeing support, there's coaching, yoga, meditation, mindful crafts and music, and if nutrition is a priority, there are cooking classes and healthy eating advice. For people experiencing social isolation or loneliness, the tutors offer a warm, inclusive welcome to all, inviting live comments and conversation to promote community spirit and shared experience.
Find out more
Watch the webinar to find out about these projects and more.
Speakers:
Katherine Pabla, the Royal Voluntary Service, Virtual Village Hall Project Manager
Alasdair Stewart, Age UK, Director of National Services
Richard Kramer, Sense and Sense International, CEO
Sarah Walker, RSPB, Nature and Wellbeing Project Manager