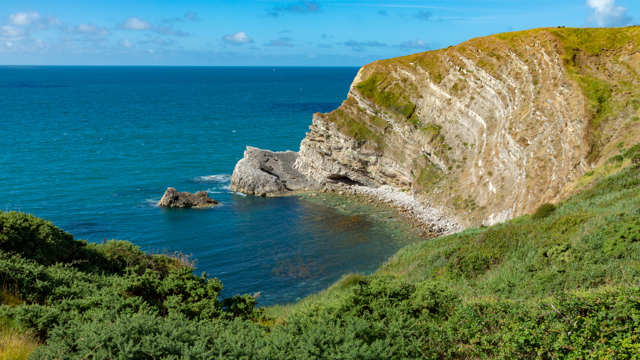 Nature Buddies is a Dorset based project that has been awarded £50k from the Thriving Communities Fund to embed green social prescribing in health care. It will address some of the inequalities faced by the local communities, which have been exacerbated by COVID-19 and the pandemic, and improve the health of local people through a range of activities spanning arts, physical wellbeing, and support. 
The project has a bold vision with extensive reach. Outputs include a co-produced training programme for 100 link workers; a toolkit to enable similar initiatives and other regions to embed social prescribing; 30 trained Nature Buddies; six providers signed up to the Nature Buddies networks; and 30 nature-inspired activities to 150 community groups. Working with Primary Care Networks (PCNs) and Social Care organisations they will develop and deliver a Nature Buddies Volunteer Network supporting those with anxiety/low confidence, providing initial help to attend activities, with further activities signposting. 
Dorset has 18 PCNs with non-clinical support workers plus 50 link workers and self-management coaches within Help & Care. The project aims to provide online or face-to-face learning and info on benefits of nature, arts and physical activity for wellbeing. Dorset Community Action and Community Action Network will work to identify 150 community groups to receive training, taster sessions and support towards becoming more inclusive. This will see them increase knowledge and networking for link workers, enabling them to communicate more efficiently with communities about what is available, including benefits of participation on wellbeing. 
The British Red Cross COVID-19 vulnerability index estimates that 60% of Dorset localities fall within the top 4 vulnerability deciles with 20% in the top 3 social vulnerability deciles. Dorset Race Equality Council evidence on the pandemic impact on BAME communities in Dorset shows many are experiencing bereavement, job loss, home schooling and community tensions. Dorset Council's diversity data estimates 19% or 144k people in Dorset live with long-term health conditions limiting day to day activity and 1 in 5 households are vulnerable to social isolation/loneliness. Sport England's Active Lives Survey indicates 35.49% of adults in Dorset do not meet national guidelines for physical activity. 
Nature Buddies is being led by The Arts Development Company a Social Enterprise and Community Interest Company. Partners include Help and Care, a registered charity that works with older people, carers and communities to live the life they choose.
The project builds on Stepping into Nature funded by the National Community Lottery Fund. This is a project led by Dorset Area of Outstanding Natural Beauty Partnership and uses Dorset's natural and cultural landscape to provide activities and sensory rich places for older adults, including those living with long term health conditions, such as dementia, and their care partners. Their nature-themed activities – both indoors and out – help people find new places to go, learn new skills and meet like- minded people. Active Dorset work through a system change approach so increased numbers of people are supported to become more physically active. They are one of 43 Active Partnerships working to create the conditions for an active nation and use the power of sport and physical activity to transform lives. 
Nature Buddies will empower healthcare providers to support communities, in a way that has long lasting impact on individuals and society. 
………………………
The Arts Development Company.