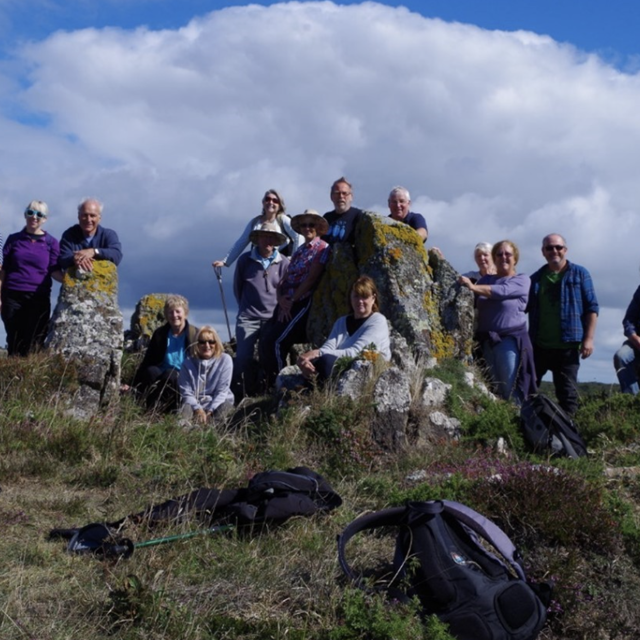 Monuments Matter is protecting heritage and enriching lives in Cornwall

 
Monuments Matter to People is a two-year course that combines English, Maths or IT skills with heritage skills
Monuments Matter to People is an innovative project run by the Cornwall Area Of Natural Beauty (AONB), piloting wellbeing and social prescribing interventions through engaging with the historic environment in this beautiful region.  
The Monuments Matter to People project started in March 2021.  It is a two-year blended learning course – a free, varied, educational programme offered to people who are unemployed or economically inactive with online and in-person elements. Participants have the chance to complete up to 48 weeks of learning in English, Maths or IT, alongside gaining heritage skills and contributing to the vital task of protecting and maintaining the scheduled monuments of Maker Heights in Cornwall. Scheduling is a type of heritage protection. Participants also have access to wellbeing support, including assistance in getting them back into work or further education. The people who have taken part in the programme so far are involved in conserving Cornish landscapes, while gaining training and life skills, improving their health and wellbeing and feeling more connected to their surrounding environment and local heritage. It is funded by the European Social Fund (ESF), with the support of Community Led Local Development. Project partners include Adult Education, the Rame Conservation Trust, the Samaritans and the Cornwall Archaeological Unit. Partners offer their own educational courses and workshops as part of the programme. 
Protecting history, enriching lives 
The success of the Monuments Matter to People initiative encouraged the Cornwall AONB to apply for funding from the National Lottery Heritage Fund to deliver  a more ambitious project – Monumental Improvement with Historic England's Heritage at Risk team and the local voluntary sector. This fantastic project aims to tackle the current limited understanding of scheduled monuments in Cornwall as sites of national archaeological significance, whilst also increasing access to heritage for local communities and improving the health and wellbeing of the local population. 
The 40 sites span over 4,000 years of Cornish history, with some scheduled monuments predating the pyramids. Working with landowners, partners and local communities, the project will help to stabilise these important heritage sites to ensure that they can be enjoyed by future generations. At the same time, it will provide a wide variety of local people with health and wellbeing opportunities through social prescribing. The project will put on heritage activities which will be used for local social prescribing referrals, offering people the chance to partake in guided walks, volunteering, archaeological training, and further skills development. 
The Cornwall AONB team wants to demonstrate the wellbeing potential of connecting with our local heritage, the significance of our historic environment and the positive influence it has on both people and place. 
Find out more information 
Read more about 'Monumental Improvement' and the work of the Cornwall AONB here.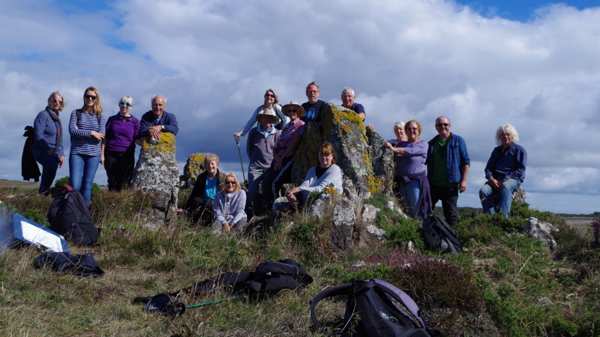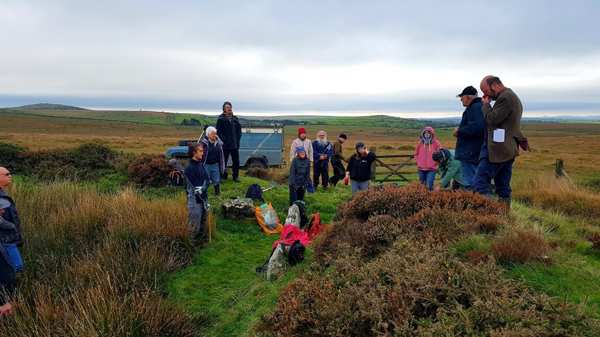 Continue the conversation