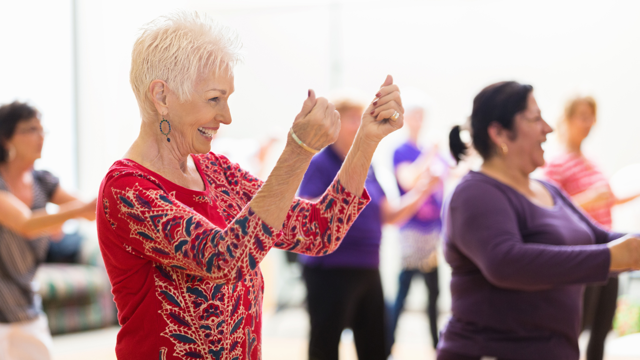 Heeley Trust have supported the Sheffield community for 24 years and have continued to provide much needed support during the pandemic. Their aim is to transform how healthcare is delivered in place by building relationships between GPs and the local community, building on the success of their three social prescribing link workers. 
With funding from the Thriving Communities Fund they will develop an innovative programme of activities including walks around specific themes, a social prescribing market, a sensory outdoor space, drama for wellbeing and a community celebration. It will focus on improving mental and physical wellbeing through reconnecting people with their own creativity, nature and each other – much needed in a post pandemic world. The activities are designed to gently draw people back out of themselves and their homes to find essential support and enjoyment outdoors in their neighbourhood. 
"People are struggling to find connection in their community due to COVID-19", says Andy Jackson from Heeley Trust. "This project will enable them to find a sense of community again, and rediscover their local area through a range of mental and physical activities to improve their health, all delivered under the umbrella of social prescribing. We want them to get outdoors and enjoy what Heeley has to offer."  
Heeley Trust operates in a diverse geographic and socioeconomic area including Gleadless Valley. Key partner Heeley Plus Primary Care Network will contribute project participation and £35K match funding and refer suitable patients from their network GP practices, and offer clinical direction on health priorities.  
The partnership will develop a range of face-to-face and complementary online activities to adapt to changing needs across the community.
They will work with the innovative Handlebards, an internationally renowned touring theatre company who perform professional Shakespeare productions in inner city parks, rural village halls and theatres.  A mix of professional Shakespeare performances will be provided, in addition to participatory storytelling experiences, physical drama workshops, and creative collaboration. 
All activities have been designed to be co-created with participants and the plan is to reach 5000 people face-to-face, focused in the most socially deprived areas of the Heeley Plus PCN, and another 5000 online across Sheffield. 
 The goal is to make social prescribing more sustainable by providing partners and collaborators with the skills to broaden the range of their own delivery; helping them develop new partnerships to sustain broader-based delivery; increase their confidence to pursue new partners and connect them to a wider range of funding through multi-disciplinary collaboration. New local self-sustaining, voluntary-led wellbeing groups will have been established. 
The proposed activities have been developed based on feedback to Heeley Trust's community team from local people impacted by COVID-19, and three social prescribing link workers currently employed have also been involved in shaping the programme. 
"This holistic arts, culture, nature, active, practical-led approach to develop community wellbeing and community activities is fundamental to our success as a link work team," says Andrew Jackson, Heeley Plus Link Worker Team Manager.  
Communities most impacted by COVID-19 will not only be more likely to engage with social prescribing but also see decreased levels of stress, tiredness and anxiety and discover new ways to focus on their own wellbeing. They will find new ways to connect with people outside their immediate family and have improved relationships. Families living in high rise blocks of flats will report an increased sense of wellbeing from accessing free activity in local public green spaces and nature. They will report a sense of social reconnection, regained physical and mental confidence and a desire to spend time outdoors. 
This programme will see social prescribing embedded in future healthcare, changing the shape of health measures in the region.  
………………………………………
 Ruth Nutter is a Project Coordinator at Heeley Trust.
Continue the conversation