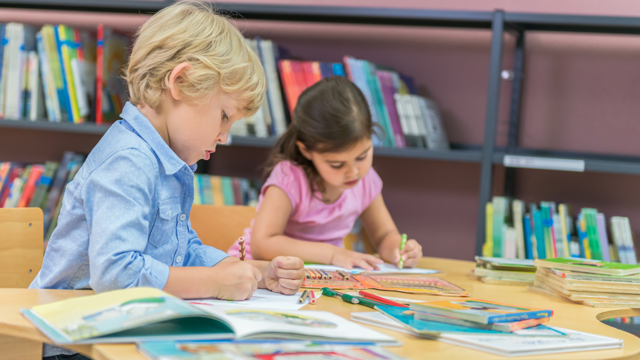 Active Luton has been running social prescribing services since 2018, but COVID-19 has impacted the trust's ability to develop a bespoke cultural offer for Luton communities. The Thriving Communities fund provides a perfect opportunity to develop this area of work during 2021. And it will all be done through that much loved community space – Luton's libraries – which were transferred to Active Luton in April 2020. 
As a dynamic and innovative partnership focused on facilitating and maximising the benefits of new programmes across both the arts and physical activity sectors, Active Luton is well placed to enhance the current social prescribing service, and wider health–related referral pathways. Their funding boost from the Thriving Communities Fund will allow them to provide initiatives that bring people together to address isolation, boost skills, improve relationships, and improve both physical and mental health. 
Many of the services will be delivered in libraries, a much-loved community space where people feel welcome and safe. Co-created holistic support for communities will be welcomed and enjoyed by users, as well as having key benefits such as supporting cultural engagement.   
"It's not just about individual health, this project is about making communities thrive, and objectives include improved feelings of community cohesion, community value, and contribution to society. Our libraries are a space that has been missed during lockdown. We want to enable people to start enjoying them again in new and interesting ways for the benefit of our community's health and wellbeing." - Helen Barnett, Chief Executive of Active Luton
The pilot activity will focus on a satellite and hub model based within the Central Library, extending to libraries in the town's most deprived areas. The aim is to reach 96 new clients attending regularly, with an end goal of an increased number of adults accessing Luton Adult and Community Learning to improve job prospects and find employment.  
This isn't just about doing something to people, but empowering them, so that they report an improvement in their networks and ability to source and access advice for themselves. 
Creative activities include interactive theatre, song writing, creative writing, storytelling, and book clubs, plus a plan to offer novel activities not normally associated with libraries through co-production.  This creative offer will be supported by a programme of physical activity with free, instructor-led sessions focusing on having fun and making friends and bringing communities together during challenging times.  
One of the key partners will be Total Wellbeing Luton, a partnership between social enterprise Turning Point and Active Luton, who deliver the town's integrated Health and Wellbeing service. Luton Council will support the project by offering guidance and insight into the most serious inequalities and health impacts of COVID-19; linking the project with the town's arts and culture strategy. There will be close collaboration with Luton Access, who meet the holistic needs of local people by providing access to health and wellbeing services, advice, and skills and employment services. 
Active Luton's hope is that Luton's communities will find resilience and rejuvenation throughout 2021, and rebuild after the pandemic. They will feel empowered to live healthy lifestyles, and become parts of their community – all aided through social prescribing. 
……………………………………………………………….
Lynne Murray is the Director of Marketing and Business Development at Active Luton.
Continue the conversation