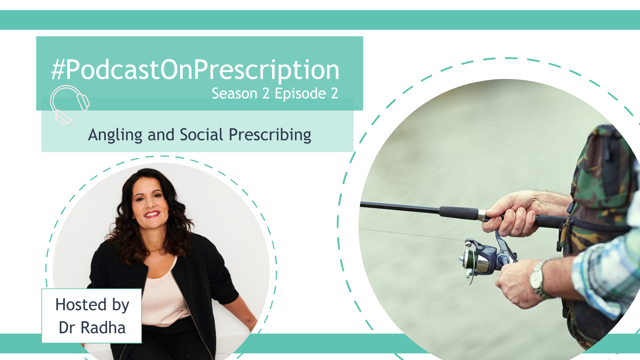 In this episode, Dr. Radha talks with two guests about the benefits of fishing. Dean Asplin from the Angling Trust and Dr Mark Wheeler from iCARP will discuss how angling and social prescribing can improve mental wellbeing. 
Dean Asplin has worked for the Angling Trust for over 12 years. He is responsible for delivering 100's of 'Get Fishing' events that engage around 7000 new people every year. He leads the 'Get Fishing for Wellbeing' initiative that informs NHS practitioners and community link workers about the benefits of angling and how this amazing sport can be boost people's mental health and wellbeing. 
Dr Mark Wheeler  is a chartered psychologist and an experienced mental health therapist. His PhD focused on the benefits of group outdoor activities and the reduction of PTSD symptoms in military veterans that this can bring. Mark founded the not-for-profit iCARP CIC to continue his research into the benefits of this type of social prescription. He is a keen angler who enjoys spending time on the bank. 
Themes - angling, mental health, mindfulness, nature, evidence for angling and mental health 
Listen now