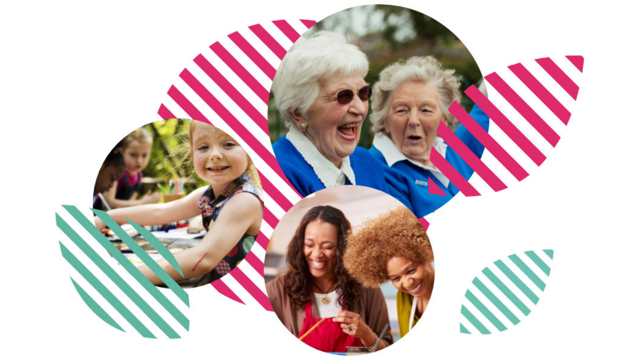 The National Academy for Social Prescribing (NASP) is delighted to announce the appointment of five new trustees to its board. 
Chris Askew OBE, Dr.Harry Brunjes, Brad Gudger, Sarah Metcalfe and Gay Palmer will be joining the organisation's board and will work with our four existing trustees.
These appointments will enable NASP to build on the work undertaken during its first full year as an organisation which has included, the launch of the organisation's strategic plan, 'A Social Revolution in Wellbeing', the development of an academic collaboration to improve the evidence for social prescribing, and the contribution to the establishment of a global social prescribing alliance. Additionally, NASP, along with its partners, recently announced that the Thriving Communities fund will provide 37 projects across England with up to £50,000 to run social prescribing initiatives to help their communities recover from the impact of COVID-19.
The new trustees bring a wealth of expertise from the health, social, voluntary and community sectors:
Chris Askew OBE, who has been Chief Executive of Diabetes UK since 2015, and brings extensive experience in the charity sector having worked in senior positions at Breakthrough Breast Cancer, Crisis and Action for Children 
Dr Harry Brunjes who is Chair of Kuro Health, Chair of English National Opera & London Coliseum, and is a Fellow of the Royal Society of Medicine
Brad Gudger, who is a Youth Expert Advisor for NHS England & NHS Improvement, a Young Leader for the Queen's Commonwealth Trust and a One Young World Ambassador
Sarah Metcalfe, who has more than 30 years' experience working in and alongside the voluntary sector, was CEO of Playlist for Life and is currently the Executive Director for the Iona Community
Gay Palmer, a social prescribing link worker in East London and former nurse with over 20 years' experience.
They will help enable NASP to scale up their work at this pivotal time, and support their mission to advance social prescribing through promotion, collaboration and innovation. 
Commenting, Professor Helen Stokes-Lampard, Chair of NASP said:
"I am absolutely delighted to be welcoming such a diverse, talented and dedicated group of additional trustees to our Board. The calibre of applicants exceeded our expectations and I have great confidence in the new team – we are all looking forward to supporting NASP to flourish and grow in the coming years."