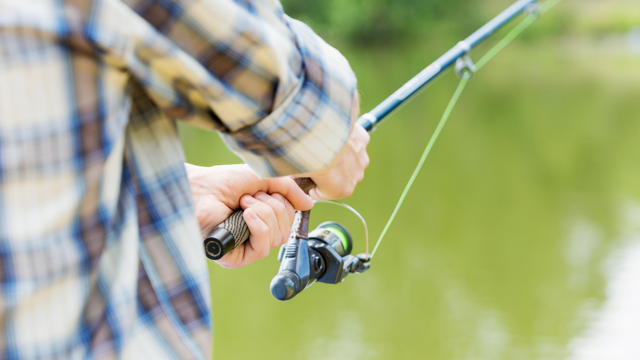 Tackling Minds was formed in November 2020, in the scenic area of Littleborough, overlooking Hollingworth Lake. A group of anglers who were experiencing or had experienced mental health problems were inspired to start the organisation, knowing first hand the role that fishing played a vital role in them managing  their illnesses. Some of them claimed that if it wasn't for fishing, they don't think they'd be here to tell their story. They now want to pass on their knowledge and show other people who are suffering with similar issues, how fishing can benefit them too. And so, sitting on the bank with the rods in their hands, Tackling Minds was born. 
Tackling Minds runs a number of angling events for people with mental health issues, disabilities and long term health conditions, as well as those experiencing social deprivation, and addiction and recovery. We thrive off introducing people to the sport. 
Our aim is to increase participation in angling to increase the numbers of people getting active outdoors through angling, improving the health and well-being of those that take part. We help people and communities develop with skills, education, volunteering and facilities. By connecting more people to nature through angling we not only improve wellbeing, but also impact the environment and deliver economic benefits in rural communities and revenue to clubs, fisheries and businesses. 
Tackling Minds wants to make a distinctive contribution to people's health and well-being in three ways: 
We want to incorporate a range of fishing methods that increase activity levels and encourage activity amongst the inactive, those recovering from illness and older age groups who may not participate in other sports. Angling is an amazing way to keep the body moving, especially in winter.

 
We incorporate the therapeutic element, bringing people into contact with 'blue-green spaces' to maintain positive mental health and aid stress relief.

 
By bringing people together, we will build a rich social world that facilitates the relationship building, connection and participation in social life essential to good health and active ageing.

 
We work closely with mental health organisations, schools and Social Prescribing Link Workers. We are inundated with requests to participate in our events on a daily basis. We really are going from strength to strength and are excited to reach more people and demonstrate just how amazing fishing can be. As we say, fishing isn't just a sport, but a way of life." 
……………………………………………….. 
David Lyons is the founder of Tackling Minds. 
Continue the conversation